Launching Cornetto Disc Strawberry Cheesecake
By Lalla Pratami - Sabtu, Februari 19, 2011
It's amazing how an ice cream can boost our mood instantly, make us happy in minutes, with its always-sweet taste. Everyone loves it and I'm sure noone can ignore it. It feels like, ice creams are made of love!
After the legendary Magnum, Walls launched their new ice cream on last Feb 12th at Cilandak Town Score, Jakarta. With its tagline "Katakan dengan Cornetto", Walls helps us to tell everything that can't be told through Cornetto Disc Strawberry Cheesecake. Cornetto Disc Strawberry Cheesecake is the new ice cream variant with strawberry cheesecake taste, which is the first that-kind-of-ice-cream in Indonesia.
You have no idea how yummy the ice cream is. With the perfect combination between crispy wafer cone, strawberry ice cream mixed with premium cheesecake, and topped with chocolate disc a la Cornetto; you will never forget when it melts on your tongue and slides smoothly down your throat. The creamy, the sweet, just taste perfectly in our mouth.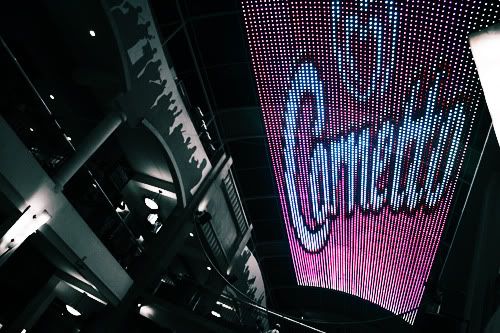 The launching was awesome. Started around 7 p.m., it's opened by parade of high-schoolers in Jakarta. There were 5 different ekskul from 5 different high schools that join the parade. Marching Band from SMA 14 started the parade. They played some songs then everyone on Citos was curious to know what happened down there.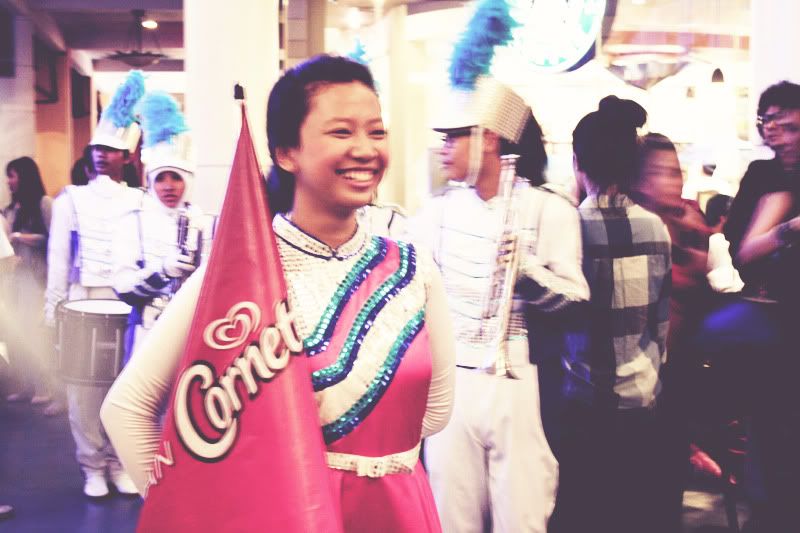 The next were Modern Dance from SMA 3, Saman Dance from SMA BM 400, Paskibra from SMA 79, and the last, Cheers from SMA 6. The parade was closed by "Penembakan a la Cornetto". They really nailed the parade, people were cheering excitingly, and Citos turned out to be too crowded. Everyone seemed happy.
Was the launching done? Of course it wasn't. Because there was also Naif who's ready to rock the main stage. David, Pepeng, Emil and Jarwo invited the crowds to enjoy their songs. They also played their newest song, Karena Kamu Cuma Satu, and surprisingly, some of crowds were also singing along.
When Naif was performing, Citos turned out to be too hot. David even said, "I need ice cream! I need Cornetto Disc Strawberry Cheesecake." Because nothing's better than having an ice cream in hot city like Jakarta. And nothing's more delicious than Cornetto Disc Strawberry Cheesecake.
And no, Naif was not the closing of the launching. Because there's still the best part of that night. People who's in Citos could grab Cornetto Disc Strawberry Cheesecake, FREE! Beyond happiness!
You can't only imagine how yummy Cornetto Disc Strawberry Cheesecake is. Just go grab it as fast as you can, before it's sold out. Don't forget to give it to the ones you love. Because one Cornetto Disc Strawberry Cheesecake means a thousand words.
Just Katakan dengan Cornetto!